Regular Visits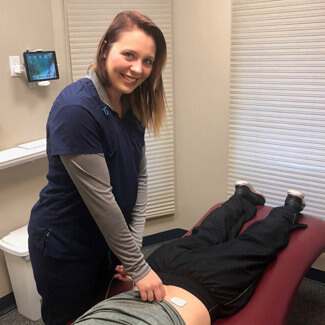 Once we get past your examination, and the second visit where I give you a full report on your condition and suggest an appropriate approach, we (if your condition is amenable to chiropractic care) move on to regular visits. Some conditions do need medical attention, and we make sure to evaluate you properly, and refer out for evaluation and treatment if appropriate.
A typical visit requires 15-30 minutes unless something out of the ordinary needs to be done.
Like a regular workout at the gym, each visit builds on the ones before. Miss a visit and you can lose the momentum necessary for changes to occur.
We recognize your time is valuable. So we do everything possible to run on time and minimize the impact on your busy life.
Contact RightSPINE Chiropractic Neurology now to schedule a a time to come visit.
CONTACT US »


RightSPINE Chiropractic Neurology | (781) 581-7300