Meet Lucille Shore-Schein, MD
Integrative Rheumatology and Integrative Medicine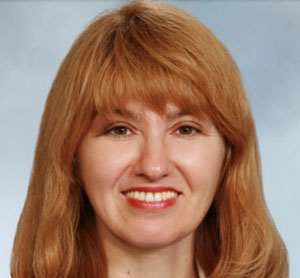 Dr. Shore-Schein is a leading visionary in Integrative Rheumatology, preventive health care, mind-body medicine, and environmental health. She is a strong believer in partnership between the patient and the doctor, where the goal is to treat the mind, body, and spirit, all at the same time. In her clinical practice she has developed an integrative healing approach which includes the most cutting-edge medical innovations and the most ancient healing traditions. Dr. Shore-Schein uses nutrition, herbal medicine and dietary supplements, mind-body approach and special complexes of physical exercises.
In her pursuit to understand the true meaning of health, Dr. Shore-Schein has acquired an impressive background in both traditional and emerging areas of medicine. After receiving her Doctor of Medicine Degree, completing internal medicine residency and a fellowship in Rheumatology at the University of Washington, she was awarded the Jones/Lovell Integrative Rheumatology Fellow scholarship. This honor provided her the opportunity to receive training at the University of Arizona renowned Program in Integrative Medicine, founded by Dr. Andrew Weil. Her training at the University of Arizona has given Dr. Shore-Schein the privilege of learning first-hand from Dr. Weil and other pioneers of Integrative Medicine.
Why Integrative Medicine?
Factors that precede or trigger a certain condition, especially a chronic disease, vary from person to person. At RightSPINE Chiropractic Neurology, we recognize that each patient is unique. That is why we focus on the patient rather than on the disease. Our "help the patient feel better" philosophy creates a comprehensive treatment plan using natural, effective and less-invasive interventions. Great medicine should be based on the latest science and be open to new paradigms.
Why Integrative Rheumatology?
Rheumatology is a sub-specialty of medicine which covers a broad spectrum of diseases causing inflammation of joints and tissues in multiple organs. Many of them result from the body's immune system turning against itself for reasons, some of which are not yet fully understood by science. Consequently, the drugs developed to fight those diseases cannot always provide the long term health and are in some cases limited to symptomatic relief. This is where integrative methods come in and fill the gap. Integrative approach seamlessly complements conventional treatment and ultimately helps achieve the desired lifestyle quality. Food supplements, dietary modifications, physical activities and overall mindful living do wonders for many rheumatological patients and bring them back to feeling healthy and pain-free in the way they never thought would be possible again.
We successfully treat patients with:
Rheumatoid Arthritis
Chronic Fatigue Syndrome
Psoriasis
Psoriatic Arthritis
Arthritis Associated with Ulcerative Colitis and Crohn's Disease
Ankylosing Spondylitis
Disorders of Thyroid
Autoimmune Thyroiditis
Fibromyalgia
Gout
Juvenile Idiopathic Arthritis
Lupus
Osteoarthritis
Polymyalgia Rheumatica
Scleroderma
Direct phone: 781.990.6625
Fax: 781-990-6197
Website: www.integrative-rheumatology.com

Integrative Rheumatology and Integrative Medicine Swampscott | (781) 581-7300